Infographic: Food security to famine
What do words like "food insecurity" and "famine" actually mean? Our graphic below explains. And when it comes to hunger, understanding is action. If we know what these words mean in human terms, we feel more motivated to help.
Stories & updates
Search model: Blog post, Immersive story, News update, Story, Legacy immersive, Legacy news update, Legacy story, Legacy policy update
Search root:
Topics: [<Classifier: 'Food, farming, and hunger', 'topic', 'Food, farming, and hunger', 'True', '1'>]
Locations:
Tags: []
Use data-feed: /datafeed/?m=11&m=7&m=10&m=6&m=79&m=78&m=77&m=87&topic=Food%2C+farming%2C+and+hunger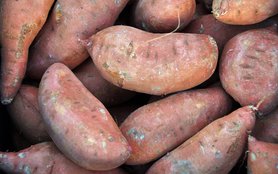 Story
Interviewing North Carolina farm workers who pick the food in our grocery stores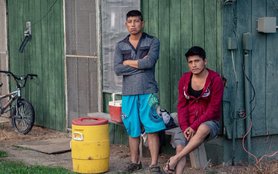 Story
Migrant workers in North Carolina speak out against abuses in Whole Foods' supply chain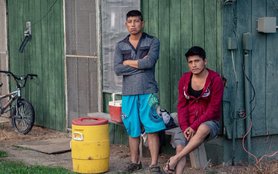 Story
En Carolina del Norte, trabajadores migrantes denuncian abusos en la cadena de valor de Whole Foods.