Clean water and hygiene are weapons in battle against disease in Mozambique.
Amidst ongoing assessments of areas flooded by Cyclone Idai by Oxfam and our partners in Mozambique, Oxfam is continuing its work to assist survivors and reduce the risk of cholera. This week, Oxfam and our partners installed a water bladder, pipes, and taps in Tica, a village near Beira.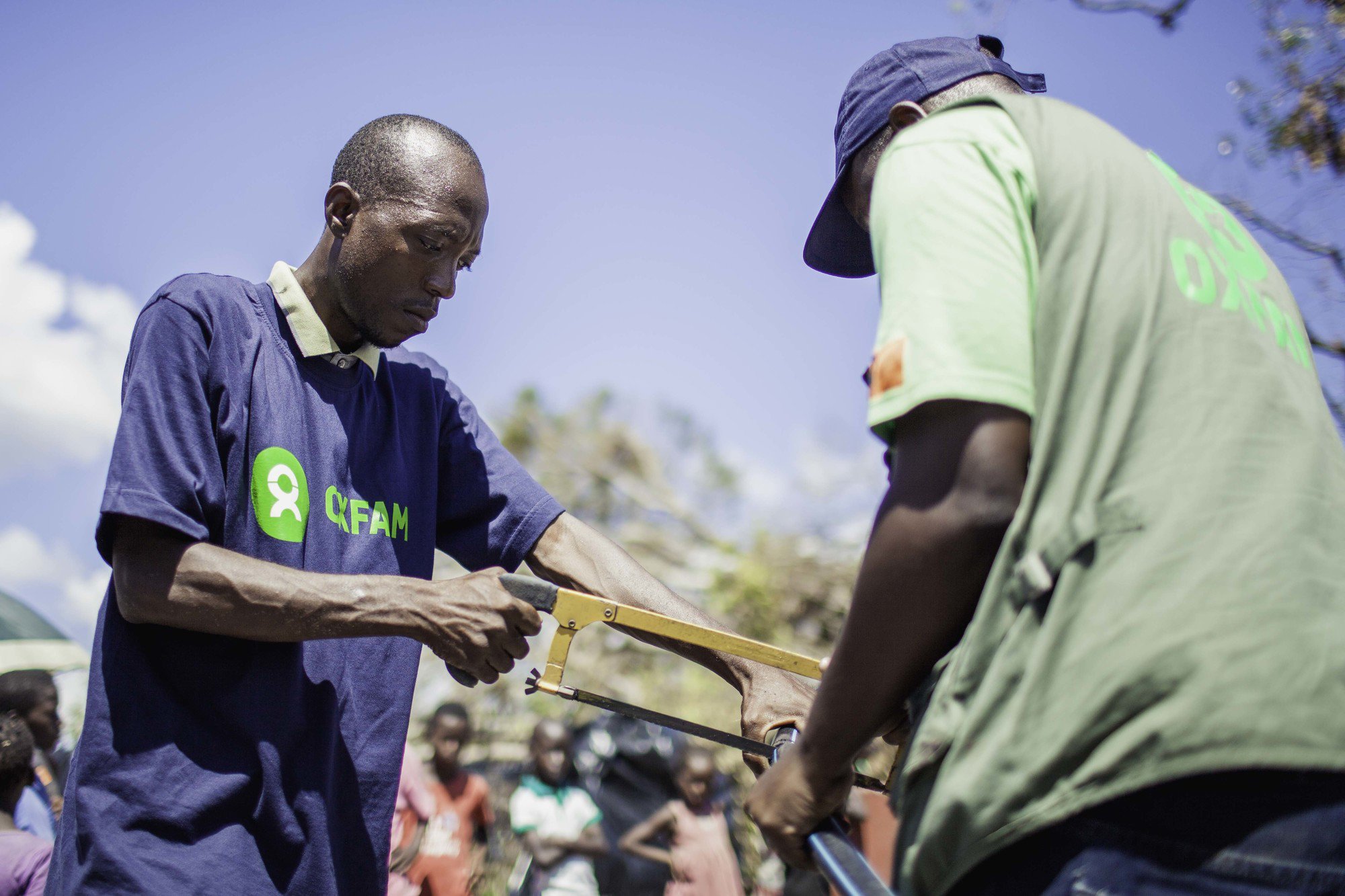 During an assessment of needs in Tica, staff found that there were 1,800 people living in 13 tents, and the village had no proper latrines or any food.
In addition to installing a 5,000-liter (1,300 gallons) water bladder and taps, hygiene promoters visited the village to discuss how to prevent cholera.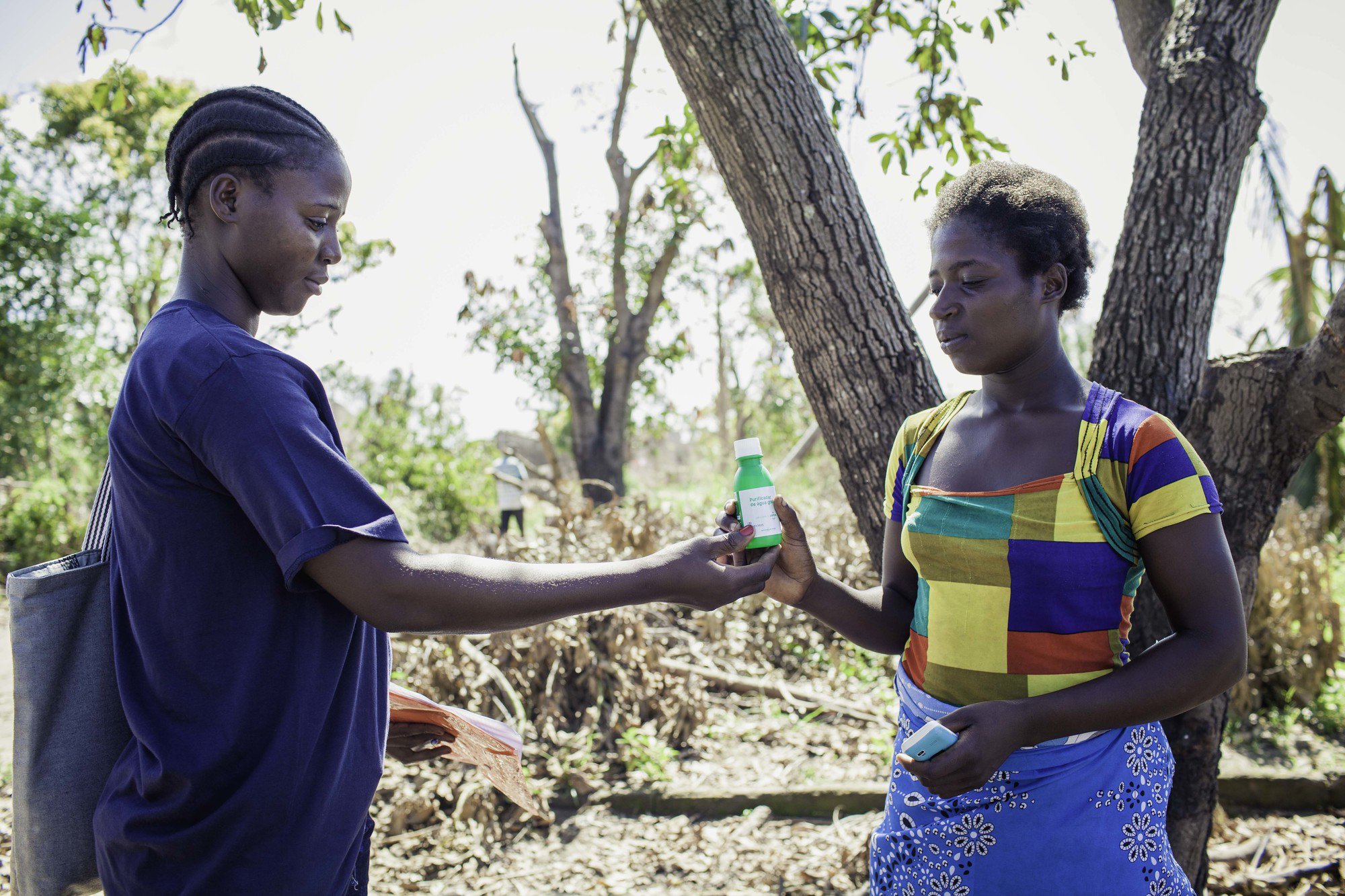 Oxfam is working with the government of Mozambique to train hygiene promoters to help people prevent cholera. The confirmed number of cholera cases in Mozambique is now over 1,000. People concentrated in small areas with no clean water or sanitation systems are most at risk. Oxfam is urgently raising funds to respond to this emergency and intends to assist more than 500,000 people affected by Cyclone Idai in Mozambique, Malawi, and Zimbabwe.