Connect with like-minded students, take your leadership skills to the next level, and make a difference in the fight against poverty. Join Oxfam on campus today.
Check out these ways to join our thriving student community on your university campus!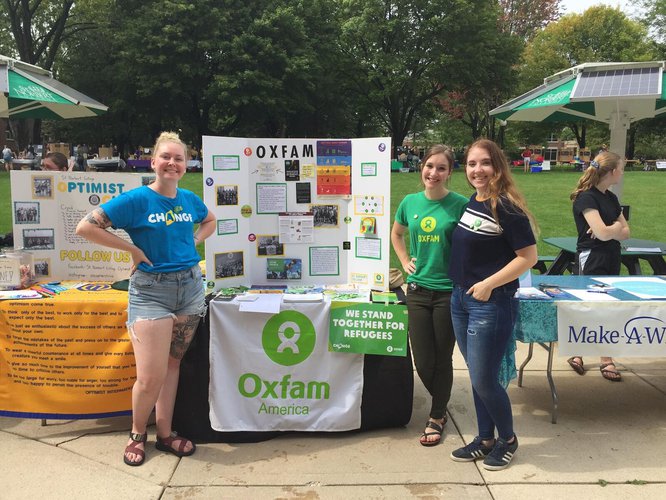 Start or join an Oxfam Club today and find out why we're on campuses nationwide. Oxfam Clubs are a fun, dynamic way to meet fellow students and learn more about the issues—while making a real impact.
Learn more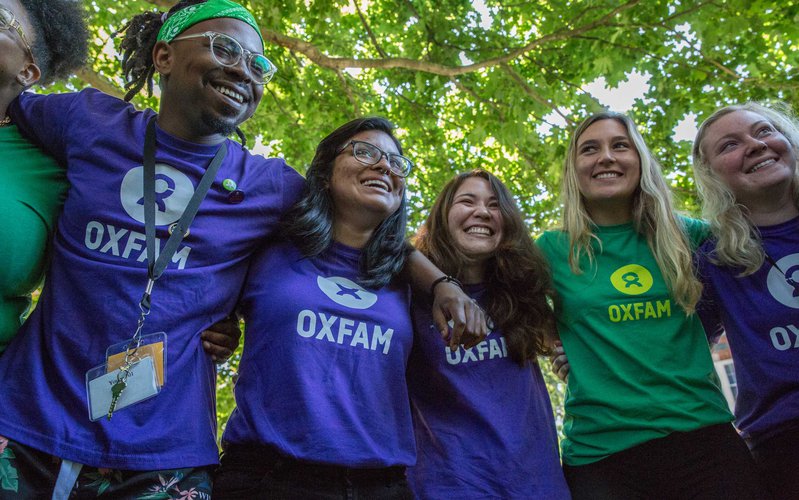 Ready to change the world? Oxfam's training program for college students will give you the tools you need to fight poverty, hunger, and injustice.
Learn more
Tools & downloads
Tools for activists

Oxfam Toolkits are designed for individuals and groups looking for a hands-on way to fight against the injustice of poverty. These practical how-to guides collect ideas and advice from Oxfam's experts as well as supporters around the country. Oxfam Toolkits represent an entry point into the world of activism—building community with like minded individuals.

Brochure

In 1974, Oxfam America launched its first grassroots anti-hunger campaign. Among those who joined the effort were high school and university students, whose dedication and optimism attracted others to the cause.

Nearly four decades later, students still number among Oxfam's most committed supporters, organizing events and building networks on campus and beyond. Today's student volunteers usually work with Oxfam in one of two ways: as participants in our national leadership program, the CHANGE Initiative, or as members of Oxfam Clubs on campuses around the country.

Tools for activists

For tips on starting or running an Oxfam Club at your school, see our guide How to make a difference on campus.
Volunteers in action
Search model: Blog post, Immersive story, News update, Story, external page, Legacy immersive, Legacy news update, Legacy story, Legacy policy update
Search root:
Topics: []
Locations:
Tags: [<Classifier: 'Volunteers', 'tag', 'None', 'True', '2'>]
Use data-feed: /datafeed/?m=11&m=7&m=10&m=6&m=79&m=78&m=77&m=87&m=64&tags=Volunteers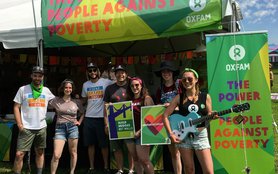 Story
Enjoy this summer playlist of musicians who mix creativity with a passion for social justice!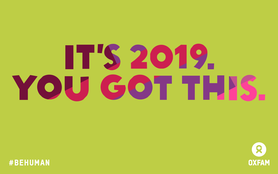 Story
Forget about resolutions—here are some goals you'll actually want to keep.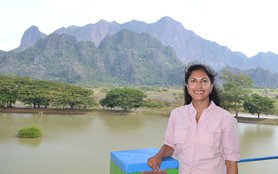 Story
How Dr. Divya Singh mirrors her values in gift planning